Travel & Transportation
Transportation
Strings 2018 will be held at OIST, Okinawa Institute of Science and Technology Graduate University. It is located at about 1,500 km south from Tokyo, Japan.
For most passengers, Naha International Airport is the gateway to Okinawa. There are many domestic flights between Japanese primary airports (e.g. Narita, Haneda, Nagoya, Osaka, Fukuoka) and Naha, especially between Haneda and Naha. Some airlines also operate international flights from Asian airports. Please refer to Transportation to Okinawa provided by Okinawa Convention & Visitors Bureau.
From Naha Airport to official conference hotels, we serve conference bus in limited time as shown below: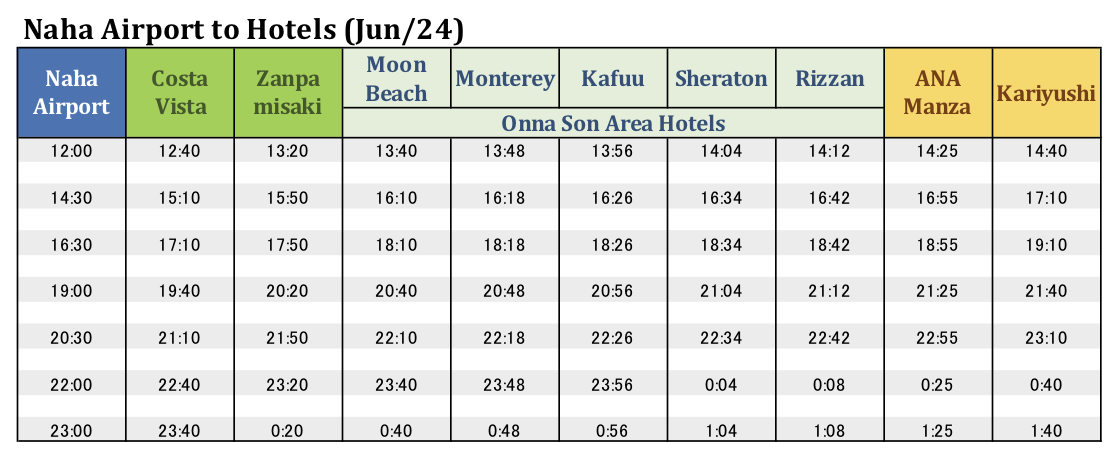 If the bus schedule is not convenient for your flight, there are some other transportations (limousine bus, monorail + local bus, taxi, and rental car). Typical travel time is about 90 mins. Please note that monorail and buses are not operated till so late.
From the hotels back to the airport on Jun/30, following time table applies to the conference shuttle buses: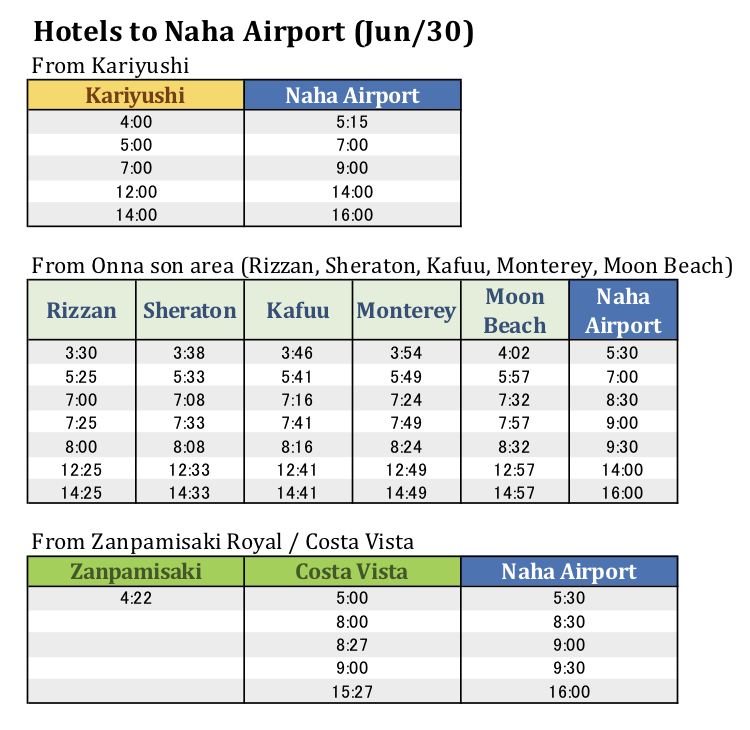 Transportation during Strings 2018
We will provide shuttle bus service during the conference between the following locations and the conference site.
Sheraton Okinawa Sunmarina Resort

Rizzan Sea-Park Hotel

Hotel Moon Beach

Kafuu Resort Fuchaku Condo Hotel

Okinawa Zanpamisaki Royal Hotel

EM Wellness Resort Costa Vista Okinawa, Hotel & Spa

In front of the Okinawa Prefecture Government Building (Naha Kencho-Mae)
[Link to GoogleMap]
If you make your own hotel reservation but still want to use our shuttle service, please let us know by sending email to strings_admin@oist.jp.



About Okinawa
Okinawa, located at the Southern tip of Japan and to the north of Taiwan, consists of 160 large and small subtropical islands, with scenic nature and unique history and culture. It is known as the birth place of karate. It is also home to Japan's longest living people and to a large and wonderful variety of rare species of wildlife.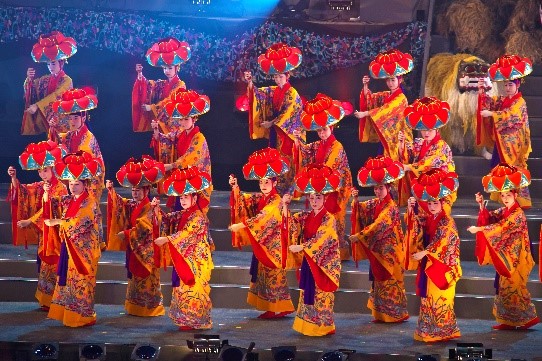 © OCVB
Before becoming part of Japan, the islands of Okinawa had been known as the Kingdom of Ryukyu, which thrived in maritime trade with Japan and other Asian countries. After the World War II, Okinawa came under the rule of the United States, until its reversion to Japan in 1972. This history of interaction with various regions has formed Okinawa's unique culture.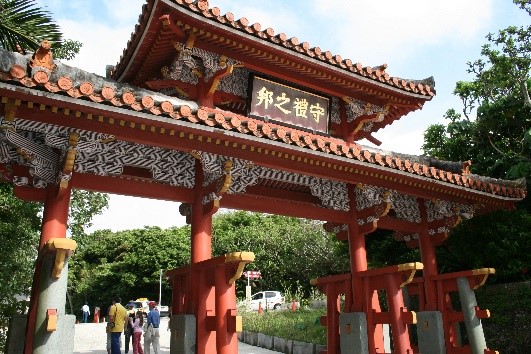 © OCVB
On your way to or from Strings 2018, you can visit Naha City, the capital of Okinawa, to stroll around lively Kokusai Street to look for a souvenir and to taste local delicacies at Makishi Public Market. You can also visit the Shuri Castle, a world Heritage Site, where Kings of the Ryukyus lived.
Conference Area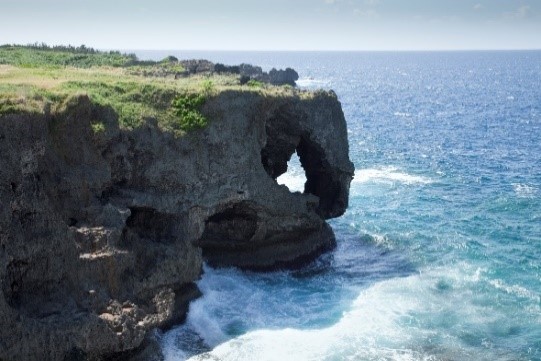 © OCVB
Strings 2018 will be held in Onna village, which is conveniently located in the central part of the main island of Okinawa. This picturesque village is one of the most popular tourist destinations in Okinawa, with resort hotels, a superb view of the Cape Manza and an endless choice of idyllic white sandy beaches, and small private coves.
© OCVB
If you head to the north of the island, you can visit the fascinating Okinawa Churaumi Aquarium, currently the second largest aquarium in the world. It is located in the Ocean Expo Park, which has other attractions, including a dolphin pool, the Tropical Dream Center (botanical garden), and the Native Okinawan Village.
Though there will be no official excursion program organized by the conference, a travel agency at the venue will help you plan for various activities, including guided tours, diving, snorkeling, fishing and sea kayaking.
During the conference period, you can also try the Okinawan cuisine near the conference area. A list of local restaurants can be found at Onna-son Restaurant Guide.
For more information of Okinawa, please visit Okinawa Tourism.
Safety Information
You are advised to read through the following safety information.
Copyright ©Strings2018 - All Rights Reserved